How do I access the dashboard?
---
If you're a New Driver or Private Car Telematics customer and have had your black box fitted, you should of had an email from us with your log in details.
If you can't find this email, then as long as you have your email address and policy number to hand, you'll be able to get in.
Dashboard link – https://newdriver-dashboard.carrotinsurance.com/Account/Login
Dashboard link Private Car Telematics – https://mydashboard.carrotinsurance.com
Username – your email address
Password – your policy number
We recommend you change your password, once you've logged in for the first time.
Please note – there is no app available for this dashboard, but you can save the homepage link on your phone for quick access to check your score. To find out how to do this click here.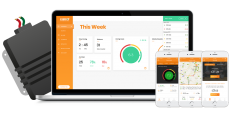 ---
Most commonly asked questions